Greetings teachers!
I am back at
PASS
for my third week of volunteering. I have not been teaching but helping to create resources for the school's reading programme that has a lot more pizzaz than most reading programmes.
There are lots to read - and not all in 'books'
First things first, this is not your average 'SSR' - Sustained, Silent, Reading. At PASS the students
have been surveyed
and like most teens, especially Pasifika in NZ, reading isn't a craze amongst the students. The survey revealed that most students rarely read and don't enjoy reading. So, we needed to put our minds together to create a reading programme that wasn't just opening a book and expecting students to read intently. Instead, there has been a roster of reading activities made so that every fortnight each village (house) will rotate to a new reading style/activity.
My mother (H.O.D. English at PASS) and I worked together with these ideas and I have since been a busy bee creating and sourcing resources as part of my volunteer position. It has been a great experience thus far, working a little in a NZ secondary school! Excited to have a real full time job at one next year after studies!
Our reading styles/activities :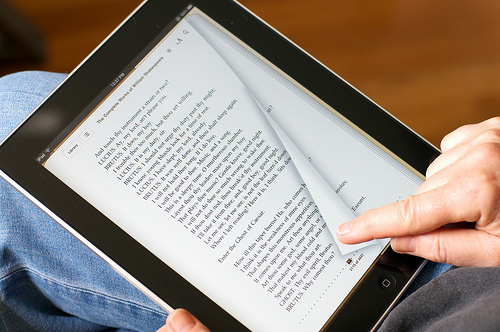 E-book reading - interactive 'flip books' that can be read on a computer as we don't have school wide tablets or kindles.
Scavenger Hunt Reading - using a range of Guinness World Record Books from throughout the years. We sourced these fun books from a bunch of different Op shops (thrift/2nd hand stores).
Spoken Word Reading - I scoured the internet to find some Spoken Word pieces that were by Pasifika poets! I also included some non-Pacific poets but to have poetry that relates to our Pasifika students is so important!
Newspaper & Magazine Articles - These are short articles from online Newspapers and Magazines like Buzzfeed, Girlfriend Magazine and The Guardian to engage students who enjoy reading articles on their phone via Facebook or other social media. But, instead of on a phone they're printed out and some reflection questions accompany them.
Audio Books - we are in the process of finding audio books for the students to read, this will be an activity to take place, later in the term.
Reading Aloud - a shared reading experience where the teacher will read a short novel or short stories during each reading session to their village (house/form class) and hopefully get really animated. Props and costume pieces are encouraged!
He really got into reading aloud...
So, for only a few of these categories, resources needed to be made.
I have a few samples pictured below but to purchase the entire pack of Spoken Word Handouts, Scavenger Hunt Handouts and Newspaper Article Handouts you can download them separately at my TeachersPayTeacher's store. Scroll down for links to downloads... :)
Spoken Word Handout Sample 1 - Grace Taylor "Power Of Words"
Students should read the poem first, discuss as a class and then watch the performance on YouTube.
I've made 10 of these fab Spoken Word handouts, some I was lucky to find the poems already written out online but most I had to listen to and type out myself! #work !
Newspaper Article & Reflections Sample 1: Tupac Themed Cafe
Since our students love hip hop and rap I thought they'd enjoy this article. Tupac is still very relevant today! I got the article from Mashable which is a great site. And I created the reflection questions myself.
Students should be instructed to read, re-read and then discuss with their partner using the reflection questions. Teachers have the option to give out 2 of the same article in each class so that students can make pairs for discussion.
I have made 6 of these already!
Scavenger Hunt Sample 1 : Guinness Book of Records, Easy level
I made these using a few books to guide me. It doesn't matter what year the record book - it matters that students are reading, searching and answering the questions to the best of their ability. This is actually a great activity because it is interactive but also practices student sourcing/researching abilities.
Teachers are able to hand out the same copy for every student and start a class-wide competition - who can complete the Scavenger Hunt first or get the most in the set time. I created a set of 4 levels - Easy, Medium, Hard and Super Hard!
I think it is a great way to use the record books and like I mentioned earlier, mum and I
found these books in Op shops for cheap from multiple years.
It doesn't matter if the record has changed since then, it's the reading that counts. And students LOVE these books, they're so interesting and have lots of pictures. Click to enlarge.
Click here to download - Scavenger Hunt docs.
I hope this can inspire you for your own school wide or class reading programme! Or you may use these resources and follow our programme and it's ideas!
Happy Reading & Happy Teaching!