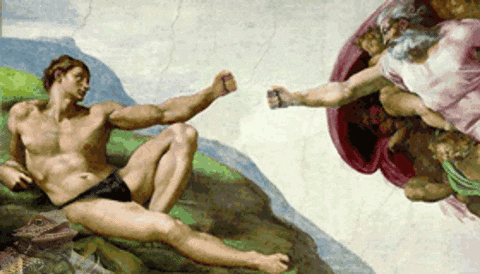 First things first, this is not my original idea. This speaking game has long circulated the internet and
waygook-sphere
.
But I thought I'd share it with those of you who may not be familiar. It is an excellent way to get them speaking and awesome for last minute preparations if you're lacking a warm up or closing activity. If you're not to bad at art you could draw it on your whiteboard, or alliteratively, the picture cards that come with the textbook could be stuck on the board with magnets to get the same effect as well.
Anyway, here's the slide you use to play the game - and it can be changed to any topic by simply changing the pictures or words around.
This one was made for lesson 7, grade 5 "I will visit my grandparents."
Now it's super easy to play. Just have this slide up on screen (or make your own version on the board by drawing/writing or sticking the flashcards up with magnets) Then ask 2 players to come up. For a large class of 20 or more, separate into two teams and have team representatives come up.
The players play a game of rock, paper, scissors and then the winner gets to speak first. Each side of the board is for one player. So, if the left side player wins the rock, paper, scissors match he/she gets to make a sentence according to the picture. Which in this case, would be " I will read many books" or " I will join a book club and read many books." The object of the game is to see who can finish their side of sentences first. So they play rock paper scissors at each round.
If I have a small class I make everyone play, and we play the winner each time. Like a tournament. But if it's a big class I do about 5-10 rounds of team representatives and they earn a point for each full win.
Here's some other slides I made for different grades and topics:
Grade 3, "I can"- I made two boards to mix it up a bit
Grade 4 " help yourself" which could also be used with grade 5's food based lesson ...
The great thing about this also, is that you can make it more or less difficult by telling the students to make as many sentences as you see fit. You might, for grade 5 for example - have them say a full bit of dialogue such as :
Do you like hamburgers?
Yes, I do.
Help yourself.
Thanks a lot.
You could tell the class that the team player must say this dialogue with their team as well, making the class more involved in the speaking.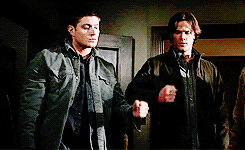 I love this Gif... Dean is so cute.... :P
Anyway, you can download my PPTs for each lesson at my Teachers Pay Teachers site free!
Help Yourself rock, paper, scissors.
I'll visit my grandparents rock, paper, scissors.
I can rock, paper, scissors.
Happy teaching!